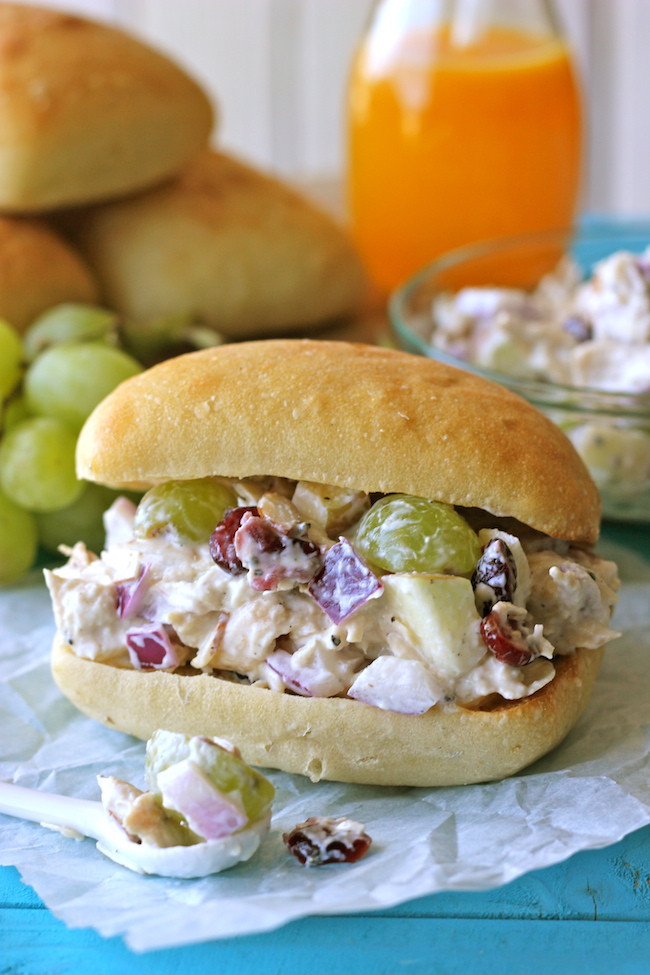 From the plump grapes and fresh apples to the sweet cranberries, this lightened up sandwich won't even taste healthy!
Ingredients
1 pound cooked chicken breast, shredded
1/2 cup diced red onion
1/2 cup diced apple
2/3 cup grapes, halved
1/3 cup dried cranberries
1/4 cup sliced almonds
1/2 cup plain Greek yogurt
1 tablespoon freshly squeezed lemon juice, or more, to taste
1/2 teaspoon garlic powder
Kosher salt and freshly ground black pepper
4 rolls ciabatta bread, toasted, for serving
Instructions
In a large bowl, combine chicken, red onion, apple, grapes, dried cranberries or currants, sliced almonds, Greek yogurt, lemon juice, garlic powder, salt and pepper, to taste.
Serve sandwiches on ciabatta bread with chicken mixture.